The biggest challenge of the modern marketing landscape is the number of tools we have to deal with on a regular basis. Real Estate Agents don't have time to keep up with all of them. Don't worry, cover you here. In this article, we will go through the latest Marketing tools for the Real Estate business. 
1. CRM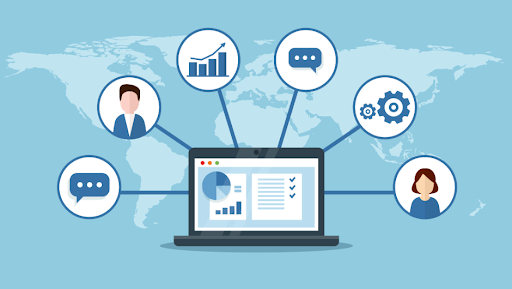 Almost in every article, I write I mention how important it is to utilize the full capacity of your CRM and/or choose the right one.
What should you look for when choosing a CRM for the Real Estate industry?
Number of Contacts – how many contacts are included in your subscription; what are the tiers; when you should pay extra to store your contacts
Marketing automation – ability to automate email marketing based on user interactions with your website/emails

SMS marketing

– helps you to manage and automate SMS campaigns, ideally integrate SMS with your email marketing
Data visualization/Sales analytics – Real Estate focused platforms will create pipelines of clients and show you the progress of your marketing efforts
Roles distribution – comes handy for brokerages, allows to collaborate as a team
Social Media Integration – you will be able to manage your social media accounts in one place which saves a lot of time and helps you to engage with your audience efficiently
Mobile CRM – makes CRM platform portable and accessible on your phone
Website analytics – higher tier CRM platforms integrate your website performance, powerful feature if you leverage your website to generate leads
Recommended CRMs: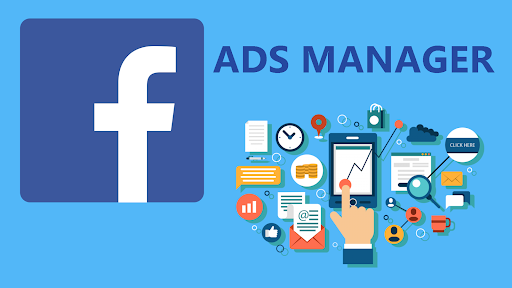 Manage Facebook and Instagram advertising in one place. Take advantage of the biggest reach across all social media platforms.
Facebook Ads Manager is a part of a broader set of tools under Facebook Business Manager. In order to get access to Facebook Ads Manager, you would need to register your Facebook business manager account.
Facebook Ads manager will allow you:
Advertise videos/images cross platforms
Create Lead Gen forms
Target precisely by demographics/location/interests
More on Facebook advertising:

Totally free and super-powerful software for website analytics. It helps you to learn how people find you online and how they interact with your website.
We suggest all agents install Google Analytics as soon as they push a website live. Websites account for 50% of a pipeline leads, that's it is important to measure its performance. 
Type of insights you can extract from Google Analytics:
Set of Audience reports

Demographics breakdown
Locations
Mobile or desktop devices
Interests
Set of Acquisition reports

Sources of incoming traffic
Google Ads performance
Google organic search performance
Set of Behavioral reports

What pages they visit
How much time people spend on these pages
Detailed reports on how they go back and forth between these pages
Create professional designs for all your media. Canva is simple to use and full of amazing samples and formats for amateur designers. The perfect platform to quickly create Facebook ads/Blog visualizations/Presentations/Brochures. 
The platform has some in-app purchases and its paid version but the FREE one is more than enough for everyday image editing and design creation.
Take full advantage of this platform and brand all your media channels with easy to use interface of Canva.
It's a powerful competitive research tool. Find how your fellow agents acquire traffic and generate leads.
Competitive research tools:
Traffic composition (how they get traffic to a website)
Advertising spend of your competitors
Find the

best performing content

of your competitors
Uncover competitors Social Media strategies
Spot new opportunities for growth
Besides competitive research capabilities, it has great SEO optimization features. You can upload your text and the tool will help you to improve your ranking on Google.
SEO and content management features:
Instant analytics of content performance
Trending

topic ideas

for your Articles/YouTube videos
Content optimization for search engines
Analysis of your brand presence in the web and social media
Do you need to build a Landing pages for your Lead Gen campaigns?
Do you spend money on Google Ads but have nowhere to lead the traffic from your advertising campaigns?
Instapages – is an answer to this challenge, this tool provides you with hundreds of templates of landing pages for any industry and Real Estate is one of them.
Drag and drop interface makes it easy to redesign pages within hours without any coding knowledge. You can create multiple versions of Landing Pages and A/B test them.
All pages are optimized for mobile devices and which makes it the perfect solution for Lead Generation campaigns. 
Do you want to manage all your Social Media in one place? Hootsuite will be a great platform to do so. 
Assign roles to your Realtors and create tasks for everyone to manage your social media collectively. 
Create content and post it cross-platforms, no need to log in to each individual Social Media channel to manage it. 
My favourite tool to put data in action through the visualization of all marketing efforts in one place.
The idea is similar to Hootsuite, but instead of social we look at paid media. 
This tool can connect all your organic and paid data streams. No need to have any coding knowledge. 
Visualize your data and compare how many leads Facebook vs Google Ads bring to your business. 
Compare your marketing performance month over month. Make data available to everyone.
Integrated channels:
Website performance
Facebook Ads/Organic
Google Ads/Search Console
Instagram organic
Email campaigns
And more